About Us
About SeekerWorks Inc.
Based in Big Lake, Minnesota, SeekerWorks Inc. is dedicated to providing comprehensive and customizable Church Management software and hardware solutions. We serve churches and non-profit organizations across the United States and internationally. Additionally, we offer Accounting and software development services on a contract basis.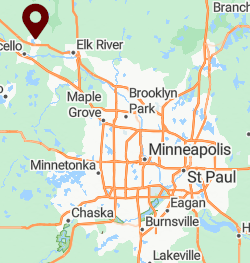 Our Mission
"To deliver exceptional, user-friendly software and IT services that empower organizations to connect with those seeking spiritual growth."
We're committed to supporting your church or ministry. Our software is designed to be intuitive, saving you time and effort. It's among the best available, ensuring you won't have to waste time learning a subpar product.
Meet Daniel Wennblom
Daniel Wennblom, the Developer and President of SeekerWorks Inc., brings over three decades of experience in developing software for Accounting, business, and non-profit organizations. His expertise has served national and international Fortune 500/1000 clients. Daniel holds a Bachelor of Science degree with a double-major in Computer Science and Accounting from Minnesota State University - Moorhead, MN.
Our Roots and Growth
SeekerWorks™ was born in 2001 at the Community Church of the Rockies (CCR) in Colorado Springs, CO. Its inception was rooted in Daniel's hands-on involvement as Volunteer Resources Director, Small Group Leader, Coach, Director, Church Elder, and Treasurer. Guided by CCR and other churches, SeekerWorks™ evolved into an exceptional product. Our hope is that it empowers you to reach those in need of Christ.